Our Approach.
We are data-first marketers. Before strategies are formed and recommendations are made, data research and audits are completed that then inform every decison to follow. Not every business is the same, that's why this approach is key. We treat your business as if it were our own, carefully considering our recommendations, budgets, ROI, priorities, and level of effort to ultimately grow your business online.
Who We Are.
Epica Interactive is an Arizona-based digital marketing consultancy helping brands of all sizes perform in organic search & social media through data-backed SEO, Content & Social Media marketing strategies. We are not an agency; we are highly skilled digital marketing veterans that become an extension of your team.
Our Clients
We've helped all sizes of businesses grow online from a wide range of verticals including home services, eCommerce, non-profits, construction, lawyers, and more.
We understand your needs are unique and there's rarely a cookie-cutter approach to success. Let us help you!
Our Services
How we can help your business grow online?
Whether your online marketing is new or needs a fresh set of eyes we can help. We've helped small, medium and large sized businesses improve their online visibility and effectivness.
SEO
We're not "canned-SEO consultants." We focus on growing your organic visibility and performance online through strategic SEO strategies that are data-driven.
Branding & Web Design
Develop a brand from scratch or give your brand a breath of fresh air with our creative, branding and web design services. 
Content (First) Marketing
We don't just create content, we create useful and needed content that performs for your business and helps you reach your business goals.
Social Media Marketing
From the creation your online social media profiles to the on-going management and performance of your social media content, we can help!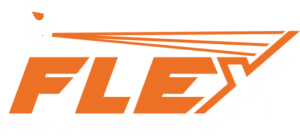 SERVICES: BRANDING, SEO, PAID, SOCIAL, CREATIVE
"It's been a great and pleasant expereince working with Epica Interactive. They've done a great job on my advertising and getting my business up and running. They did an absolute great job on my website and David is a phenomenal guy to work with."
- John K.
Flex Mobile Body & Paint
www.flexautobody.com
SERVICES: BRANDING, WEB DESIGN, & SEO
"We were in need of a website and marketing to drive additional customers. Epica Interactive made the process effortless. They made us a great brand and website that is easy to manage for our sealcoating business. 100% would recommend to anyone."
- Matt H.
Hodge Sealcoating & Striping
www.hodgesealcoating.com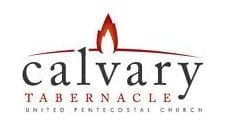 SERVICES: WEB DESIGN
"Our church was in need of a website. We didn't even know where to begin. Epica Interactive took care of everything for us, even down to designing a logo. I'm especially pleased with the performance in Google search. I highly recommend Epica Interactive."
- Pastor Hodge
Calvary Tabernacle UPCI
calvarytabupc.com